At the beginning of the school year, Mallory Stiff had no idea how to skateboard.
But after recently taking a class that included a skateboarding session at Minnesota State University, she can not only drive to class, but teach one about it.
Through MSU's Homeschool Physical Education Program, Stiff and fellow physical education students can apply what they learn in a classroom setting to teach homeschooled elementary-age students in the area.
Ben Schwamberger, associate professor and coordinator of health and exercise programs at MSU, said the program, which lasts about 6 years, benefits both college students and those who are homeschooled.
"It's a great opportunity for homeschool families to give their children free developmental physical education and work with other students," he said. "And my students who are training to be future teachers will have a unique opportunity not only to teach classes to homeschooling students, but also to plan content and organize what they need to do when they become full-time teachers."
MSU students work in groups of three to create lesson plans.
During the actual class, two of them take turns teaching while one records.
Then all three watch the recording and criticize themselves and each other.
"I challenge the students to think about how they and their classmates did, because in the reflection piece they can really learn what they're doing well and what they can possibly improve," Schwamberger said.
Stiff said she was grateful for it.
"We do a lot of self-reflection stuff and I learned a lot from it," she said. "It was a really good experience to already be involved in teaching and just gain more experience in the field without actually being in the field."
During the skateboarding session, the MSU students worked together for four weeks to create the lesson plans. Schwamberger observed and offered feedback.
Schwamberger taught a skateboarding session himself last semester, and that's how his students – including Stiff – came up with the idea of ​​teaching homeschooling students how to do it.
All in all, the device was well received.
Stiff said the homeschooled students were initially nervous about even trying it. But right after day one, she said they all seemed excited to come back for more classes.
"Every time we had classes with them, we saw an improvement. From the first hour to the last, it was crazy to see how much better they were," she said. "In the end, they all said they wanted to continue and even asked their parents to get their own skateboard. It's super cool to see something I've never done before being accomplished at their young age because it's definitely something they can carry on for the rest of their lives."
Eleven-year-old Paisley Ellenburg said she really enjoyed the skateboarding session and is happy to be participating in the program for the second time.
"I really enjoyed it because almost everyone I knew from the last one was there," she said. "I liked that it was a homeschool thing. I've met more kids who are homeschooled like me."
Ellenburg has been homeschooled all her life by her mother, Brittany, who has a degree in early childhood education.
"It's something my husband was quite passionate about," Brittany said. "But homeschooling can be pretty expensive just because you have to pay for every single bit of what they would have gotten at school. So I really appreciate that this program is free. I'm comfortable putting her down and she seems to be enjoying it and learning from it."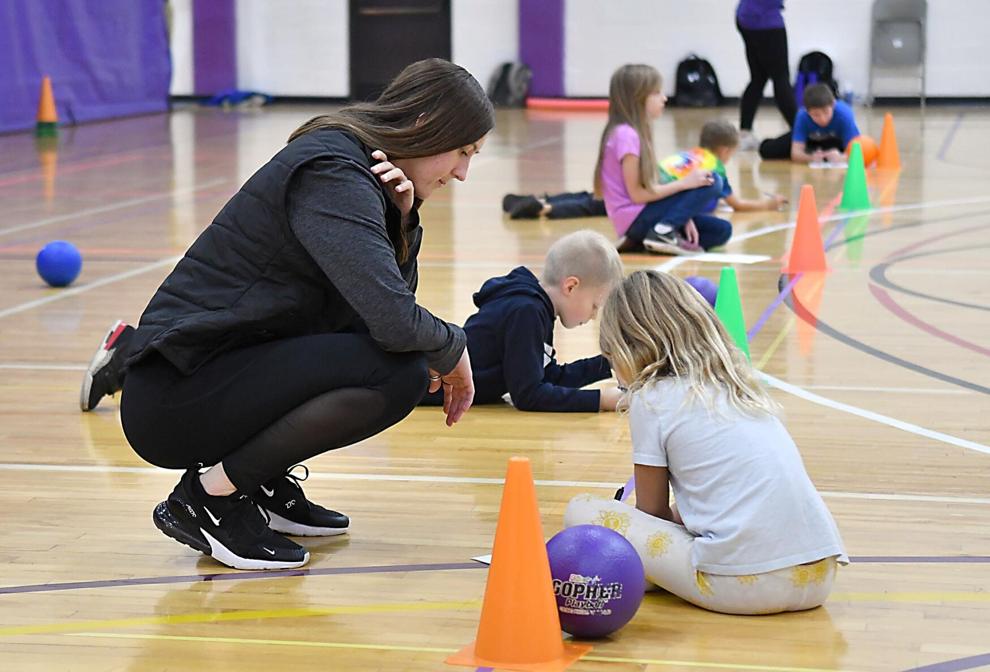 The program is offered each fall and spring semester and gives MSU students the opportunity to teach and homeschooling students the opportunity to become and stay active.