The LMU recorded record years in terms of freshman applications as well as the total number of accepted students. With a growing student body, LMU has already experienced its share of growing pains as on-campus parking and dormitories have become increasingly competitive compared to previous years. As the spring enrollment process begins, it remains unclear how larger freshman classes have impacted the undergraduate enrollment process.
Outside of students eligible for priority registration, the spring registration process began on November 11th. The class registration process is segmented based on the number of hours earned, excluding those still in progress.
Due to a higher amount of accumulated credits, graduating seniors are usually the first group of students to enroll, and enrollment times are gradually filtered until those with the lowest credits – typically first-year students – are able to enroll sometime late November through The beginning of December.
It's also important to note the diverse needs of students, as seniors are typically required to enroll in a few remaining courses required for timely completion. On the other hand, first- and second-year students still have to complete a broader range of courses that cover both general and subject-specific requirements.
The process of registering for courses can be anxious, as a student's schedule often dictates the following semester. Some students may be after a specific course necessary to graduate on time, others may seek a schedule without 8am or Friday classes, but inevitably some student body will be unhappy with their available options.
"It really depends on when your enrollment date is because it's almost becoming a free offering for everyone… You need to know when your classes are, what department you're looking for once the calendar goes out, and you even need to be sure." its maybe having a plan B or C in some classes. It's not too messy, but it's a stressful second," said Andrew Sheleby, senior information systems and business analytics major.
When asked if he'd ever need to go back to his Plan B or C courses, Sheleby said, "All the time when I was a sophomore and junior because a lot of the courses I was looking at were still for Freshmen or other sophomores were available or juniors. It's the middle ground, right? So they're not a high priority and they feel like they're fighting with a different class."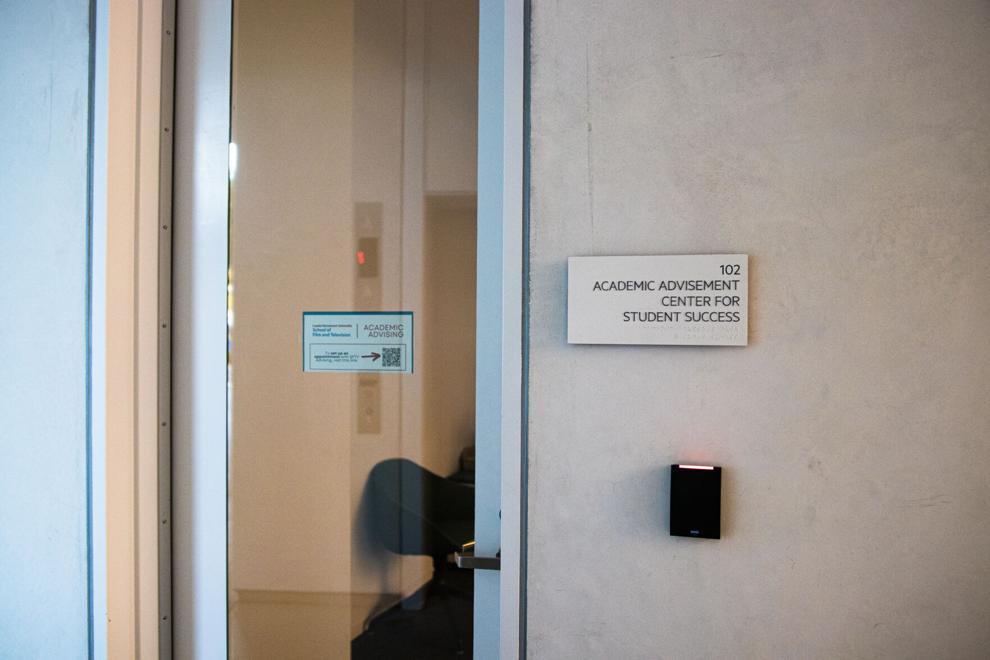 As a medium-sized private school, the LMU is characterized by the ratio of teachers to students and small class sizes. With a student-faculty ratio of 11:1 and an average class of 20, students and faculty benefit from the opportunity to foster strong connections within the classroom. However, smaller class sizes result in fewer available spots for students registering for courses.
"I'm nervous because some of the courses I want are smaller, so I'm afraid they'll be full by the time I sign up. And I didn't have a lot of advice from my advisor, so I just did a lot of it on my own. So I'm a little nervous, but I think it'll be fine," said Danielle St. Clair, a sophomore in psychology, when asked how she felt about her upcoming enrollment date.
The size of first graders has increased in recent years. In 2011, the LMU received over 11,000 applications and accepted 1,288 first-year students, which corresponds to a total of 6,069 students.
A decade later, in 2021, LMU received over 19,000 applications. 1,709 first-year students were admitted to the 2025 class, and the total number of students at LMU has risen to 7,138.
With over a thousand additional students vying for courses compared to the last decade, the impact on the student body and their ability to enroll in the courses they want has yet to be determined.
The Loyolan reached out to the Office of the Registrar to learn how larger first-year class sizes have affected the registration process and faculty hiring rates.
The University Chancellor of the LMU, Dr. Jennifer Silverman, Ph.D., was unable to answer most of the questions, but explained, "I can tell you that the fluctuations in the size of first graders over the past several years have not impacted the Registrar's Office's ability to manage the class registration process and monitor. It is normal for the number of incoming students to change from year to year and our operations have not been significantly impacted by these changes."
dr Silverman forwarded the Loyolan to LMU's marketing and communications department, MarComm, for further insight. Mason Stockstill, a member of the MarComm team, responded to a Loyolan interview request but was unable to comment in time.
"In the [the] College of Communication and Fine Arts and our Counseling Center, it is our commitment to ensure that every student has a schedule – a complete class schedule – that applies to their graduation. Students may not always receive their first choice of classes as classes tend to fill up due to LMU's commitment to small class sizes," said Rachel Van Houten, senior coordinator of the College of Communication and Fine Arts.
Van Houten also explained that the LMU core curriculum was shifting from 3-unit courses to 4-unit courses, which impacted the number of course segments available, but also resulted in students requiring fewer courses overall to meet their degree requirements to fulfill.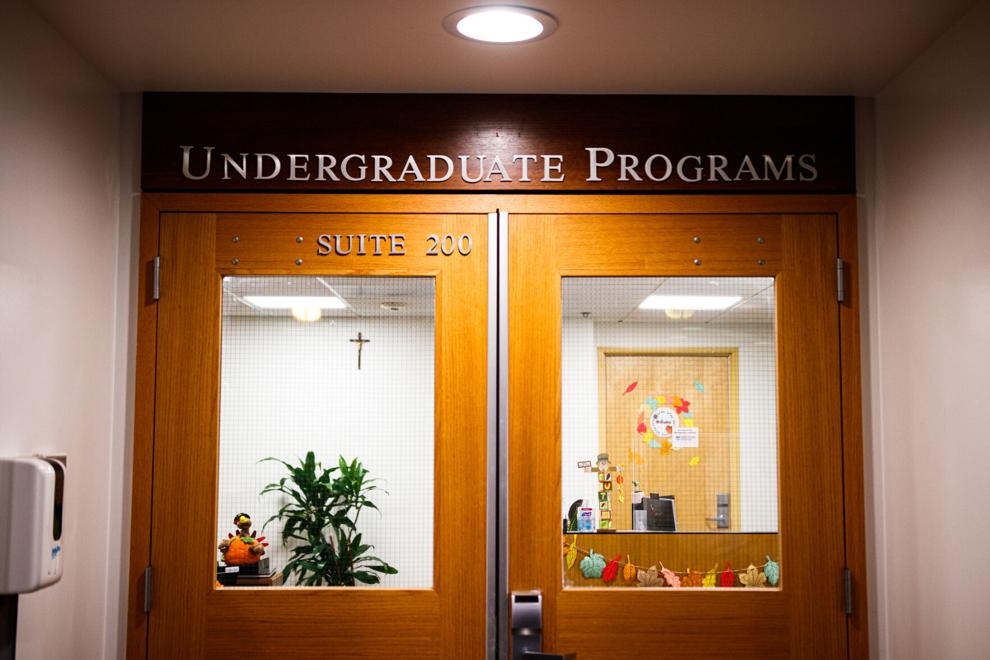 Paralleling Van Houten's statement, Marissa Wilkinson, advisor to the Undergraduate School of Film and Television said, "We're doing everything we can. Students, in general, should always be able to get the courses they need to graduate and stay on track to graduate. I would say sometimes there is frustration or pressure points with classes that students want and hope to get into, but then places are taken by the time they register. But there should never be a problem of students not being able to get the tuition they need as the schedule is very carefully planned and thought out in advance."
Senior Management and Leadership Major Sophia Navarro has just completed the registration process for her final semester at LMU. As a graduating senior, Navarro was among the first group of students to enroll in courses for the Spring 2023 semester.
"I got all the courses I need but don't want," Navarro said when asked about her recent enrollment experience.
"I just have the feeling that I always get the late registration. When I've already chosen my courses, everything is full," said Navarro, later explaining: "I thought that for my final year, especially the last semester, I had priority. Or at least a priority, but I didn't."
After transferring as a sophomore, Navarro had some difficulty adjusting to LMU and its use of programs like Degree Works. When asked if she's ever tried to reach out to advisors, Navarro said, "I've tried to meet up with advisors in the past, mostly through Zoom [be]because it was during covid. I haven't had any luck with any of them, I hardly got any replies back. So I emailed one of the key advisors and he was very helpful, but I kind of knew what I needed to do."
Navarro explained that her experience was "very helpful" when she began seeking advice from Skyler Van Dam, the director of academic counseling for the College of Business Administration.
"He was very helpful. He's definitely keeping the management major afloat — or any business major afloat," she said.
Navarro wasn't the only student to have had bumpy experiences with advisors.
"My fall registration process wasn't fun because I was given the wrong date. So I had to register super late and my schedule is kind of messed up because of it. I went to the consultants and they gave me the wrong date. So it kind of stopped me from doing it again, I guess," said Kellen Prokopchak, a freshman international relations major.
Like most first-year students, Prokopchak can only register for her courses in the spring semester on November 30. In the summer, Prokopchak took part in LMU's online orientation, which consisted of a series of explanatory videos, and had to undergo the fall registration process himself.
When asked if she would have liked more direct help with registering her first graders, Prokopchak said: "Yes, registering was probably the biggest thing for me. I was so confused and given wrong information… It just wasn't fun. I would certainly have preferred one-to-one help."
Regarding her take on her upcoming spring registration, Prokopchak said, "I feel better prepared. I think my expectations are not that high. I'm prepared for classes to be packed and I've prepared for disappointment, I think."