The importance of a robust, independent and principled media was vividly demonstrated during the 45th Denver Film Festival. There have been stirring dramas about journalism, insightful documentaries about journalists, and many important documentaries produced by journalists themselves. There was even a panel discussion about the existential threat that changing consumer habits, wanton anti-intellectualism, and a certain ex-president declaring the news media "enemy of the people" pose to one of our only two constitutionally protected industries (the other being religion).
"If people really believe in democracy, it takes an informed electorate," Colorado-raised journalist Nate Halverson, a senior reporter for the Center for Investigative Reporting, told me.
But we all know that, don't we? Hardly. So I asked Halverson to dumb it down in a way that the many media tomb-pounders could better understand. Challenge accepted.
"How about if journalism goes away, then on Thanksgiving we'll all be informed by our drunk uncle," he said with a scathing laugh.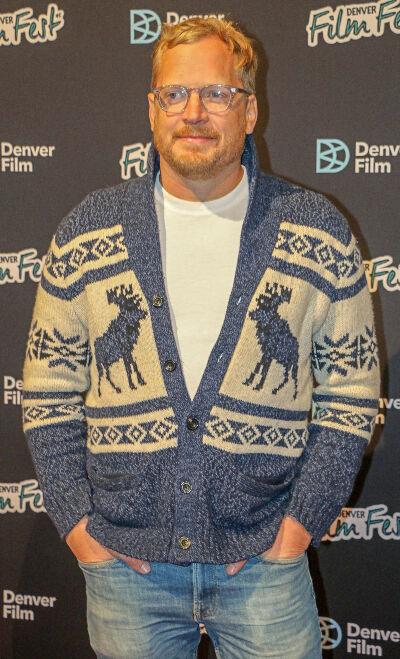 Halverson is the subject of a compelling new documentary titled The Grab, which chronicles the global race for the last remaining farmland on the planet. Why, Halverson wondered, did a Chinese company buy one of North America's largest meat producers in 2014? Why is Russia bringing skilled American ranchers to its mountains to help make Russia the world's largest agricultural nation? Why did a Saudi Arabian company linked to the highest levels of government buy 15 square miles of land in Arizona, completely depleting the surrounding underground water supply and putting dozens of local farmers out of business? These are questions he has been trying to answer for eight years.
The chilling answer: they are all preparing for the end of the world. The world's richest countries are conspiring invisibly to take control of America's food supply right under our noses. In the film, Vice President Kamala Harris hypothesizes that there will be no more wars over oil in the near future. They will fight for our most precious natural resource: water.
At a time when powerful economic forces are working against quality hometown journalism, rockstar documentarians like The Grab director Gabriella Cowperthwaite are filling some of the gaps in America's longstanding investigative journalism.
"I think documentary filmmakers represent the best part of the journalistic community right now," said Matt Campbell, artistic director of the Denver Film Festival. "Film is just another way of presenting some of the same information, but in this day and age, for better or for worse, I think people are more likely to watch a film than to read a book or a newspaper. It's a sad state of affairs, but you have to meet people where they are, and these filmmakers are doing that."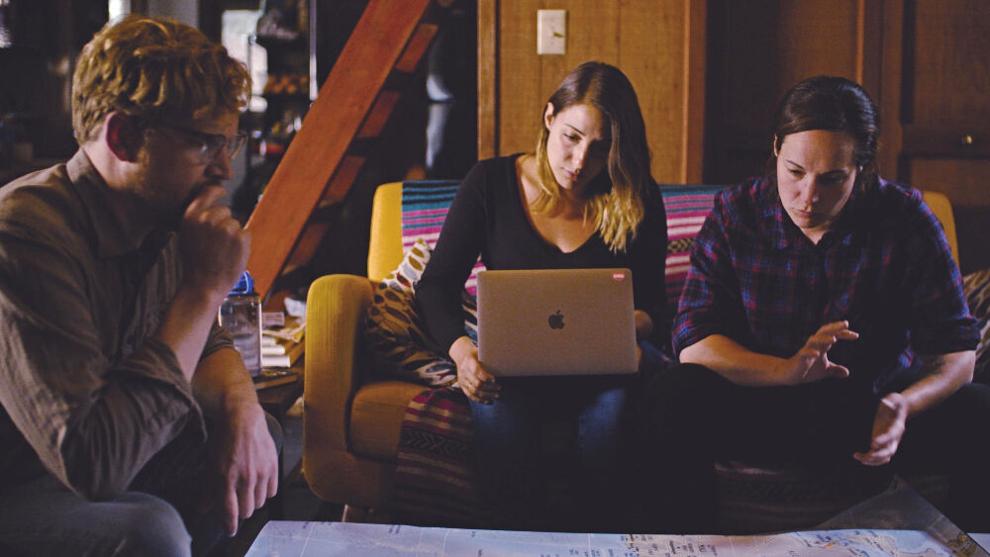 Since 2004, more than 2,000 US newspapers have closed, creating growing "news deserts" — cities without reliable local reporting of their own. About 30,000 of the country's 114,000 editorial jobs have disappeared since 2008, according to the UNC Hussman School of Journalism and Media. Journalism is losing jobs faster than the coal industry, and veteran investigative news reporters were among the first to fall. So who is left to tell the stories that take months or even years to ferret out?
Halverson grew up in Colorado Springs, attended both Colorado State and the University of Colorado Boulder, and now has the unicorn of journalism jobs. The Center for Investigative Reporting, founded in San Francisco in the 1970s by a group of former Rolling Stone reporters, now employs about 60 investigative journalists who tell in-depth stories focused on the destabilization of our democratic institutions. One of Halverson's triumphs was acquiring internal documents proving Facebook employees knowingly cheated children out of thousands of dollars. And instead of fixing the problem, he said, they let it go.
Many of the documentaries showing at the Denver Film Festival, including The Grab, will soon be available for streaming, which Halverson believes is the ideal place for distribution. "Part of what made this project exciting for me from the start was the opportunity to bring investigative journalism to people's TVs in their living rooms," he said. Among the other stories from the festival: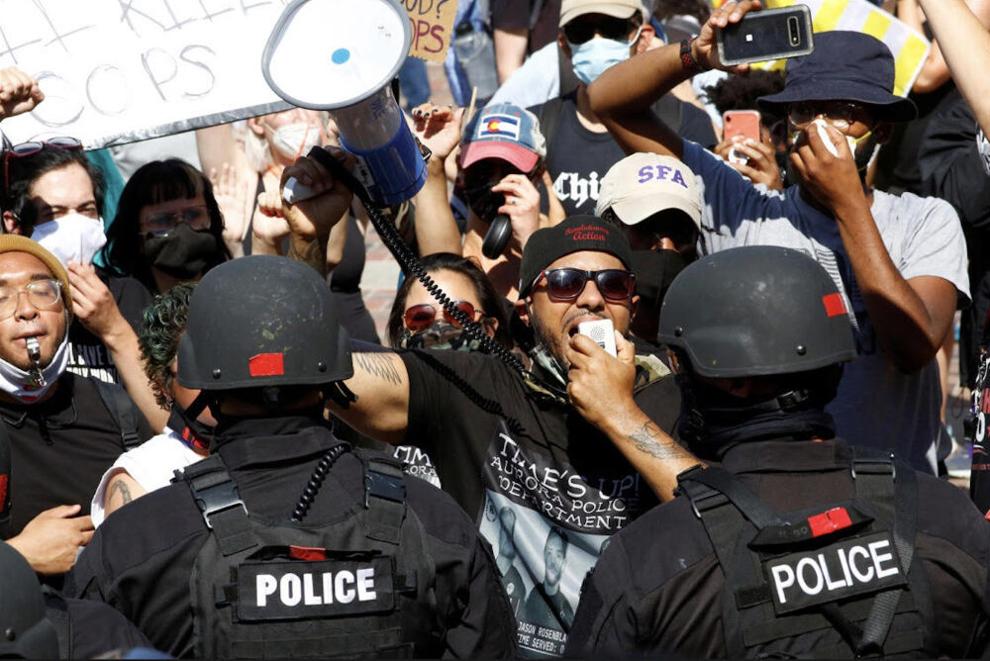 • "The Holly": Denver native Julian Rubinstein came home from New York eight years ago to investigate an attempted murder in Park Hill. But what begins as a shocking gangland shooting evolves into a much more consequential paradox: Why, Rubinstein asks, does the city of Denver's federally-funded anti-gang task force have active gang members on its payroll? Gang members who might have ordered a hit in the shootout mentioned above?
"This issue of whether active gang members are allowed to work for law enforcement agencies or not is a national matter," Rubinstein said. "I would say they shouldn't, but at least let's discuss it. So why don't our officials even talk about it?"
• All the Beauty and the Bloodshed: Director Laura Poitras uses the intimacy of documentary form to first tell the turbulent life story of celebrated counterculture artist Nan Goldin, and then her tragic intersection with OxyContin, which has been blamed for more than 500,000 deaths Goldin , now 69, dedicated later life to holding the Sackler family accountable for these deaths.
• "Katrina Babies": First filmmaker Edward Buckles Jr. was 13 when Hurricane Katrina hit New Orleans in 2005. Now, all these years later, he seems to be the first to take a serious look at the long-term trauma that is still manifesting in those who were between the ages of 3 and 19 at the time. The film shows that repression and silence were the only survival strategies at the time – but the lasting damage caused by the permanent detachment of thousands from their family roots is unpredictable.
• "The YouTube Effect": You may remember actor Alex Winter from his "Bill and Ted" days, but he's long since made a name for himself by creating thought-provoking documents like this disturbing look at the long-term effects produced by YouTube and Google on the planet. YouTube commands more attention than TV or film, but the algorithm it has developed to govern your online experience has created unforeseen privacy and ethical issues that Winter says spelled the demise of the $300 billion company could be.
• The festival's program also included a number of dramatic thrillers, essentially telling documentary stories in the more popular narrative storytelling format. The star-studded film of the festival was She Said, which dramatized how two New York Times reporters helped bring down Hollywood mogul and now convicted rapist Harvey Weinstein.
• A dramatic mix was emerging Boulder filmmaker Daniel Goldhamer's eco-terror thriller How to Blow Up a Pipeline, which tells the story of a conspiracy by college-age environmental activists to disrupt the country's oil supply. It's a straight-forward action film that leaves its audience with the inescapable documentary message that environmental extremism will play a major role in the life-and-death race against climate change.
These are all important, compelling stories with huge stakes. And just like old-fashioned investigative journalism in your paper, the best can be judged by the change they make.
"I want people to delve deeper into the day-to-day news," Halverson said of The Grab, "whether it's farm prices hitting a record high or a conflict in Northeast Africa over land. My hope is that when people realize how bad things are getting, they will unleash the world's best problem solvers on those problems."
That's why I believe that today's best documentarians are also journalists. And journalists who unearth a truth and share that truth with the public (often at the risk of their own personal safety) are, to me, everyday – and grossly underpaid – heroes.
"Personally, I think it's great that people are paying us to be journalists at all," Halverson said. "But I don't think the public understands that if I quit journalism I can have a job tomorrow that makes five times my hourly wages as a private investigator for a hedge fund. Because right now, quality information is accessible to the rich and powerful at a price.
"Investigative journalism is what brings the same quality of information to the public."